Are yo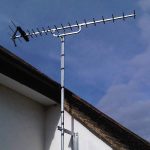 u experiencing issues with the quality of your television picture or missing channels? This may mean you have poor television reception and an upgrade of your aerial is essential.
If you have been using an aerial that is over 5 years old the frequencies have now changed. Old style aerials were designed to receive only narrow frequencies but since the digital switch over the frequencies have changed meaning that your aerial needs to be retrieving digital terrestrial frequencies in addition to the previous narrow analog frequencies.
Aerial installation should be carried out by a professional rather than a simple DIY project. For new aerial installation work cabling will need to be run through the walls, roof and property before mounting takes place. A secure location will need to be decided and what materials will be best to carry out the job, i.e bracket or pole. Another aspect you need to consider is how many televisions you want installed. In theory by adding extra televisions you are splitting the aerial and weakening the signal strength, it may be beneficial to install an amplifier along with the new aerial to boost signal strength for the extra televisions.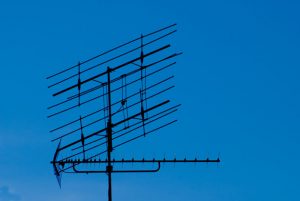 Aerial installation or upgrade can take anything from 1-4 hours depending on the labour required to carry out the job. When your aerial installation has been completed always ensure that you re scan your television by following the instructions on screen. It may be best to do a first-time installation rather than an auto tune.